THE BLUEKIWI DIFFERENCE

UNIVERSAL

Women and men of all ages should be able to pick up a Bluekiwi product and feel comfortable using it.

ORGANIZED

Our consumer believes that being organized is essential. This organizational need is why Bluekiwi products are developed to be intuitive and incredibly functional

QUALITY

Delivering high quality, durable products is at the heart of who we are. Every detail matters.
We use our experience to bring innovative design and manufacturing solutions to our consumers.

ACTIVE

We strive to develop bags that can keep up with our consumers and their environment.

Our products are also intended to have an after-life... Why stop using a good bag?
Use your bag after baby, when going to the gym for yoga class or as a casual office bag.

TECHNOLOGY

Incorporating technology into our products is essential. Parents are increasingly using iPads and tablets for child education and entertainment and we have designed our products to fit their needs.

THE ANATOMY OF A BLUEKIWI BAG

Designed for quick and easy accessibility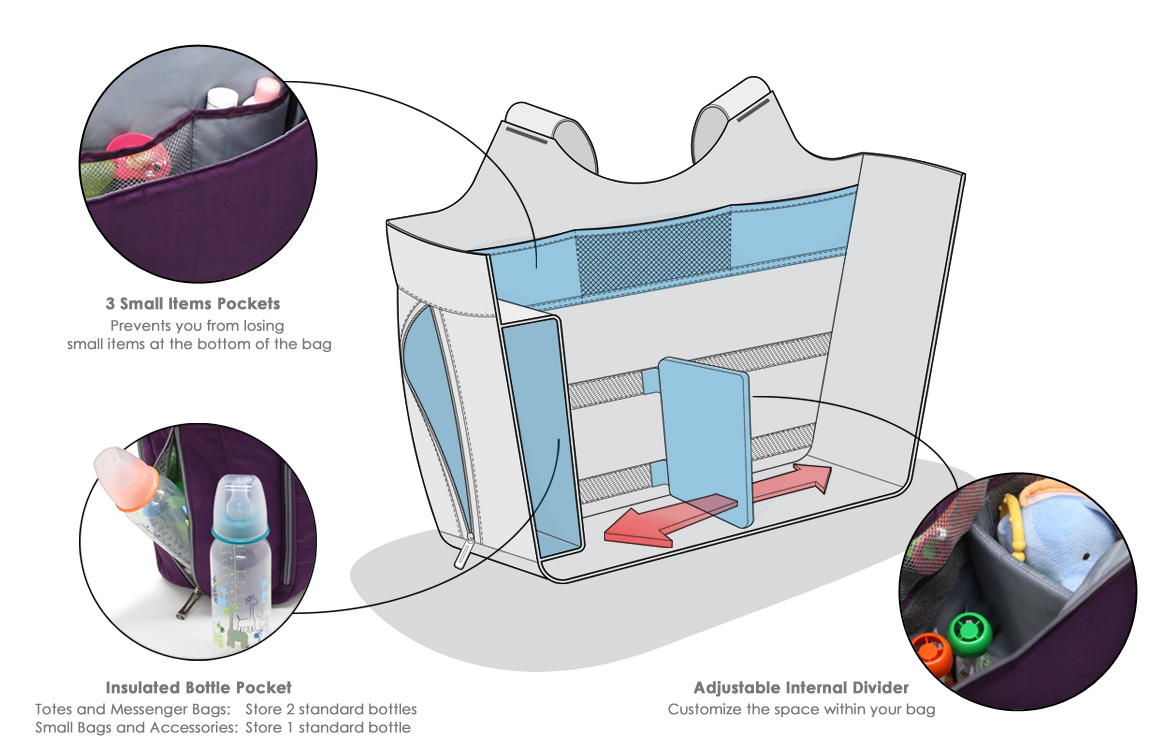 CHANGING STATION

Quick and easy access to all of your changing needs